Watch the 25th Anniversary OTO Awards Celebration.
Because we couldn't be together physically, we hosted our OTO Awards Celebration virtually.
We hope you will enjoy watching this inspirational ceremony where we honor the accomplishments of four remarkable students from our community, and support Student Advocacy's mission to help struggling students access the support they need to succeed in school.
We honor Amy Bushell, Isabella deCastro, Jasmine Gonzalez-Ramirez, and Luke McNiff.
Please consider making a gift to support our efforts to ensure that all students have the opportunity to overcome the odds.
2020 Overcoming the Odds Award Winners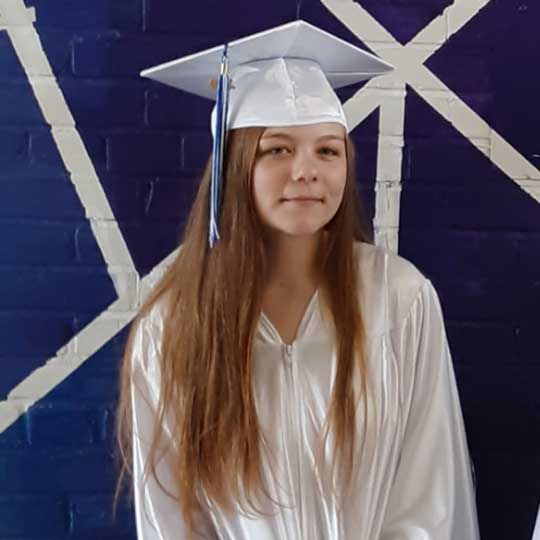 Amy Bushell
Amy Bushell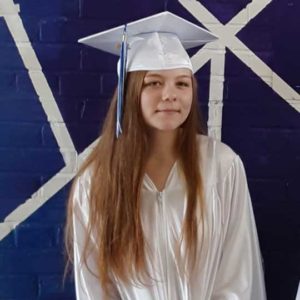 Experts say the ideal environment for a child would be safe, stable and nurturing. The child's relationships would be predictable, and their needs readily met. Now consider Amy's childhood:
Amy is the youngest of three girls. Her parents struggled financially; as a result, the family moved frequently. In fact, Amy attended five different school districts before she was 13. She was the 'new kid' trying to make friends, only to find that her family would move again – sometimes after only one year. Amy describes this as one of the hardest things to overcome.
Amy's home life was also tenuous. There were serious mental health issues: Her grandmother, mom and oldest sister were diagnosed with bipolar disorder, and her middle sister with depression. Sadly, her grandmother committed suicide. As well, her parents' had a very troubled relationship. Amy witnessed several years of domestic violence, which continued even after her parents were separate. When Amy was ten, just as family life seemed to settle down, her mom was incarcerated. She spent the next 18 months in foster care.
Around the time custody was returned to Amy's mom, her father was incarcerated for heroin possession. Amy saw her Dad in court and then, for a few years, could only communicate with him via handwritten letters. She lives in constant fear that he will die of an overdose. Throughout most of her childhood, Amy's mom relied on her for household tasks typically assumed by a parent, as she considers Amy to be the most stable of her children. When Amy's oldest sister got pregnant and had a baby while still living at home, Amy's responsibilities at home increased further even though she is still only in high school.
Amy's unstable childhood taught her not to trust people, to expect the worst, and to anticipate even those who love you often leave. Amy was forced to rely on herself, often taking care of the adults around her. This has taken quite a toll. Amy avoids large crowds—people are too unpredictable! She doesn't make friends, preferring to avoid additional 'drama' in her life. Not surprisingly, Amy is fiercely protective of her boundaries.
School is filled with the obstacles Amy seeks to avoid: large crowds, teenagers being dramatic with little sensitivity to others' personal space, and adults whom Amy is expected to trust and accept direction from. This makes routine tasks difficult. For example, Amy takes a public bus to school. When the bus is crowded, Amy can't make herself get on, preferring to wait for the next one even if that means she's late for school. Unfortunately, because she's too self-conscious to walk into class late, Amy ends up skipping it. For one of her ninth grade classes, she passed the state Regents exam, demonstrating she mastered the material, but didn't earn class credit because she missed too much of the required time.
Amy doesn't have friends at school. She has learned to protect her boundaries and personal space, but not in a way that's appropriate. Therefore, she has repeated disciplinary problems. Her social isolation makes it difficult for the school community to understand her behavior.
Despite feeling misunderstood and picked on, Amy continued to go to school and try to push forward. She agreed to participate in her district's credit recovery program, but failed to make progress because of the same issues: avoiding an overcrowded bus, she would arrive late for the credit recovery class which met before the regular school day.
When Amy followed her older sister to the alternative school she attended, which was small with many therapeutic supports, she noted a completely different experience. Eventually, Amy was offered the same program in a different district, and jumped at the opportunity.
Little by little, Amy is coming out of her protective shell. She has been an extraordinary role model for her own sisters and family, constantly rising to the many difficult demands in her family life, often serving as her family's "anchor".
Even with heavy responsibilities at home, Amy remained in school. When she didn't feel welcome, had no friends, and was disciplined for standing up for herself, Amy continued to attend school. When offered, she attempted to take advantage of new opportunities, even those that didn't particularly meet her needs such as the credit recovery program. And when she was finally offered the out-of-district placement, she readily transferred, and has been working hard to earn the credits she needs to graduate.
It's easy to overlook the sensitive student who just soldiers on. Amy doesn't complain about her family life; she just takes care of everyone. When her sister added the complication of an infant in their household, Amy stepped up to help take care of the baby. She doesn't distance herself from her father who is an addict, instead she worries about him overdosing. Amy does all of this even with her own mental health issues. And then she goes to school and continues to pursue a high school diploma.
Amy is an unsung hero, and we hope this award helps her realize everything she has accomplished.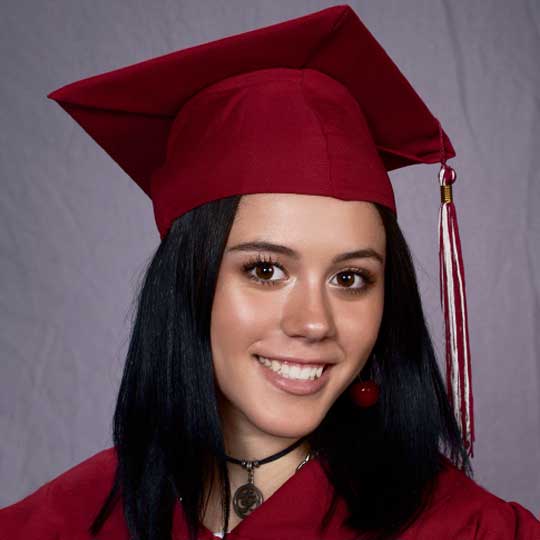 Isabella deCastro
Isabella deCastro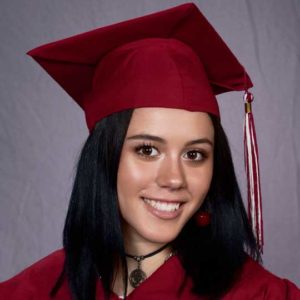 Isabella deCastro loves art, skateboarding, and hanging out with her friends. The manager of her school's cheerleading team, Issi is adored by both teachers and peers. However, her life experience was not always this rosy.
Beginning in April 2015, Issi was the victim of bullying and name calling; in school, and on social media. One day, she found a post-it note in her locker suggesting she should kill herself. At the tender age of just thirteen, Issi's emotional and mental health spiraled into depression and suicidal ideation, and she was hospitalized for ten days. While in the hospital, Isabella reported experiencing both auditory and visual hallucinations. For the remainder of the year, she was unable to attend her usual school. Issi remained determined, however, and despite her eventual diagnosis of Emotional Disturbance, she completed eighth grade in a supportive, therapeutic environment, participating in a therapeutic day treatment program where she learned DBT (dialectical behavior therapy).
Despite understandable reluctance on the part of Issi and her parents, Issi ultimately returned to her home district for ninth grade, and was placed in a therapeutic program housed within her public high school. To date, Issi has remained there, and has even assumed a leadership role in group meetings.
In 2018, Issi was diagnosed with Caspr2, a rare autoimmune disease that impacts the brain, and was likely the cause of her earlier hallucinations. She underwent a challenging series of treatments, both in and out of hospital. Following one of her treatments, she became so dizzy that she fell and suffered a concussion.
On top of this, Issi often expressed having difficulty staying awake in class, and feeling extremely lethargic. In May 2019, she was diagnosed with narcolepsy, and immediately began a treatment regime. Although her narcolepsy was well managed, Issi sometimes required a brief nap in the nurse's office, in order to function and make it through the day. In spite of Issi's physical ailments and mental health concerns, she prioritizes school, and has challenged herself with honors and advanced placement classes throughout her high school career.
The many obstacles Issi has faced are diverse, but they all share one thing – they are invisible to the naked eye, and therefore easily overlooked. Isabella has learned to advocate for herself and her education; her teachers report that she actively seeks support and guidance, accepts constructive criticism with grace and appreciation, and extends herself to assist peers. During some of Issi's most challenging moments, she has displayed a great deal of grit, perseverance, and resiliency.
Issi is an integral member of the school community. She participated in cheerleading in the past, and is currently team manager! When Issi is not in school, her presence is certainly missed. When she was younger, Issi desperately wanted to go to college far away, in part due to the bullying and alienation she experienced in school. Now, however, she has a large and loving group of friends whom she calls "the best people," and plans to attend college in New York City.
Issi loves art; it helps to calm and control her emotions. In 2018, when Issi was hospitalized for Caspr2, she spent much of her time painting. Following her discharge, Issi was invited to host an art show in the hospital's children's gallery. Her ability to turn a very challenging experience into a positive one where she could positively impact others is certainly praiseworthy. She's currently enrolled in an advanced placement art class, and was designated the high school's "Artist of the Month" in January 2020. Her artwork has been on display at the school building's main entrance.
Isabella has a passion for helping others. She volunteers at the local ASPCA, and has taken trips to Thailand and Costa Rica to work with children and support them academically. This compassion and empathy comes to the forefront when Issi talks about her dreams for the future. She plans to study psychology and art, in the hopes of becoming an art therapist, to help others experience the healing power of art and creativity that she, herself, experienced. Issi plans to complete an internship with an art therapist.
Issi is a wonderful young woman who possesses so many strengths, intellectually, socially, and artistically. She is hardworking, fun, outgoing, and loving, and can bring cheer to any day. She is extremely empathetic, always willing to offer insight to others. To other students struggling with mental, emotional, and physical challenges, Issi says, "keep going, work hard, push through, and know that good will come out of it."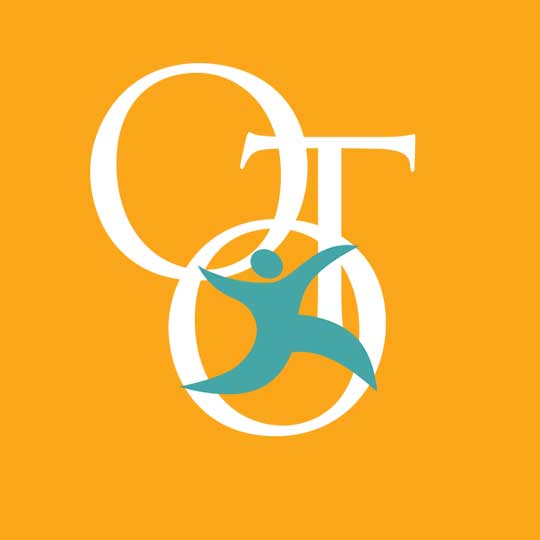 Jasmine Gonzalez-Ramirez
Jasmine Gonzalez-Ramirez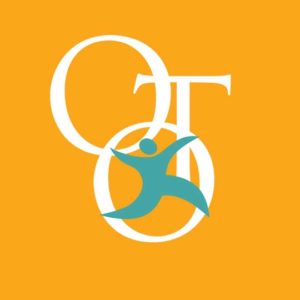 Jasmine is the youngest of six children, and was placed in foster care in her early teens. As she moved from one foster home to another, she attended three different schools (in upstate New York, White Plains, and Yonkers). With each change Jasmine was tasked with adjusting to a new home, new teachers, new peers and different expectations. At times, Jasmine reacted to these disruptions with frustration, anger or fear, making the adjustments even more challenging. Jasmine was finally granted an IEP to support her, and enable her to learn.
A few months after her 18th birthday, she became pregnant and was unable to complete senior year. She returned to her home community, and accepted responsibility for managing her own needs. In July 2019, she gave birth to a baby boy, George. Jasmine also found the employment she needed to support herself and her child.
Placing a high priority on completing her high school education, Jasmine attempted to return to school, but encountered difficulties and delays in registering, as well as accessing a program that accommodated her work and family responsibilities. Despite the obstacles, Jasmine remained determined to earn a high school diploma: after all, she had already completed 14½ credits of the 22 needed, and had earned passing grades on three Regents exams.
According to Jasmine, dropping out senior year was the biggest mistake she ever made, and she was determined to earn her diploma, despite all the challenges of going to school while being responsible for her child. The hardest thing was getting back into school after dropping out – she wanted so badly to give up sometimes, and came close to setting aside her goal of a high school diploma, enrolling in GED classes instead. Then, she thought about what she wanted for her son's future, and renewed her determination.
Jasmine recalls thinking, "How can I tell him it's important for him to graduate high school and not drop out, if I give up?" Additionally, she considered the kind of mother she wanted to be, saying "someday he's going to want me to go to his school plays and games," and she wants to be there to support him and to offer him the opportunities she herself never had. "A person without an education can't really be someone in this world," she says – and Jasmine knows exactly who she wants to be.
Through all the months of gathering documents, making calls, waiting for replies and arranging meetings, Jasmine remained steadfast in her determination to resume her education and earn a diploma. Enduring many frustrating delays with patience and grit, Jasmine proved she has the maturity and resilience to overcome the challenges before her. She now expects to graduate and receive her diploma within one year.
Asked what advice she'd give another student in her position, Jasmine illustrated her thoughtful and determined nature, saying "You have to want it for yourself; nobody can do that for you. You need help, and people behind you, but you need to do it for yourself, too."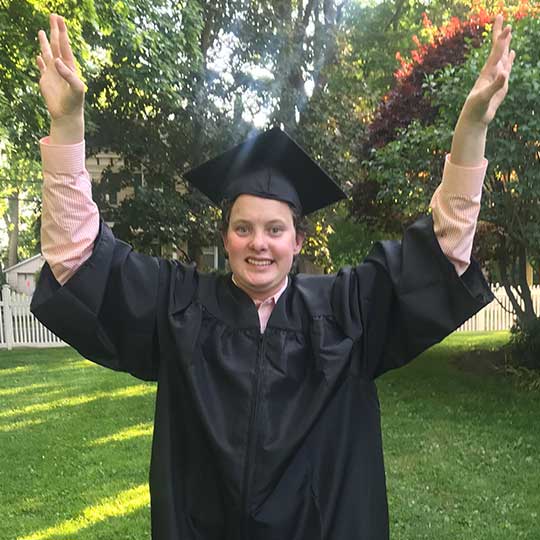 Luke McNiff
Luke McNiff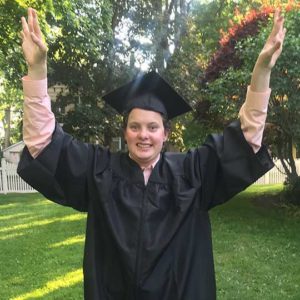 Everyone at Luke's school is accustomed to seeing him around; Luke is head of the art crew, the mascot for both the football and basketball teams, and has regularly performed in school musicals. A look at Luke's smiling face makes it easy to see his enthusiasm and energy. What may not be immediately apparent, on the other hand, are the monumental struggles Luke faced on his educational journey.
Luke was born one pound at 29 weeks via emergency C-section. In utero at 26 weeks, it was determined that Luke and his twin had a twin-to-twin transfusion, and it was noted that Luke had intrauterine growth restriction. At birth, Luke was diagnosed with tracheomalasia and GI reflux. His first few years of life were very tenuous; he was critically ill, and doctors were skeptical he would make it.
After being in the NICU for nine months, Luke went home to his family. During this time, he was reportedly on and off a ventilator, had pulmonary hypertension, a Grade I intraventricular hemorrhage, as well as episodes of apnea and bradycardia. Luke also had recurrent aspiration and needed daily growth hormone injections. He had a tracheotomy/feeding tube for the first two years of life. He's had approximately 20 surgeries, and has overcome a lot of medical and developmental hardships. Throughout Luke's school career, his development has been delayed. Medical issues have compromised his ability to focus, fine and gross motor skills, sensory skills, language skills, and cognitive skills.
Luke was enrolled in intensive early intervention services through the Blythdale Children's Hospital, which included Occupational, Speech, and Physical Therapy. He remained in smaller classes with intense support throughout elementary school, though he began to be placed in mainstream classes through middle school. By the time he reached high school, Luke had progressed to being mainstreamed for every class but math. This year, he took his first mainstream math class – Financial Algebra! – and reports that it is his favorite subject.
Through tenacity and hard work, Luke became known as one of the most motivated, conscientious students in school. Despite the many obstacles in his way, Luke is graduating high school this year, and has been accepted to several four-year colleges. He has chosen to attend Lynn University in Florida, where he plans to study education, with the goal of becoming a Kindergarten or first grade teacher.
The value Luke placed on education, both his own and that of future students, sets him apart as a true leader in his community, and his colorful personality and positive attitude draws people to him. This compassionate young man has also found time to dedicate over 230 hours to community service, another major focus of his. He is very proud of his academic successes, but admits that his favorite part of high school was his role as the school mascot – "being the Panther was a lot of fun!"